Wolves in Art
By Paige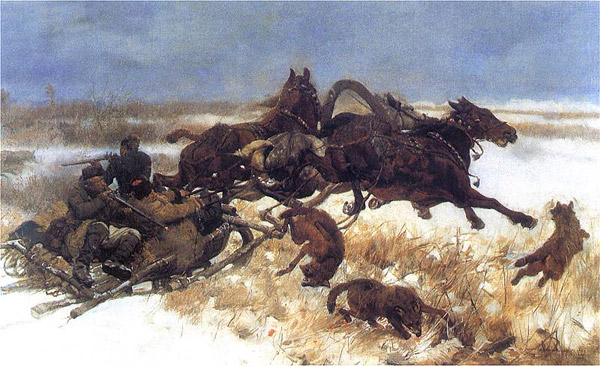 Lately we've been featuring quite a bit of art in dog form, whether it's dogs & their men, dogs & their women or just plain dogs we like to see canines on a canvas.

Today we are going to take a look at some wilder cousins and the animals that domestic dog originally came from…the wolf. Here is a selection of wolves in art – not all of it is very wolf-friendly but the artwork remains the same.
Both majestic & mysterious, the wolf is perhaps best only caught on film or canvas.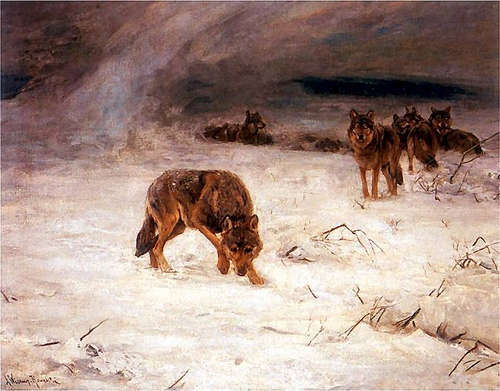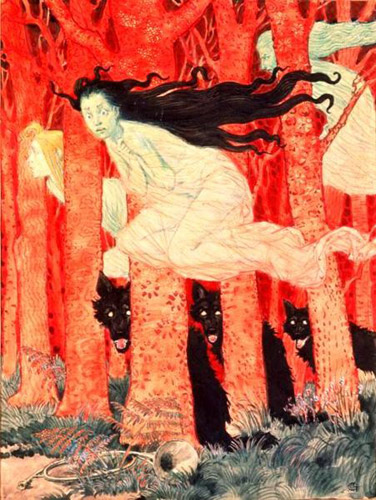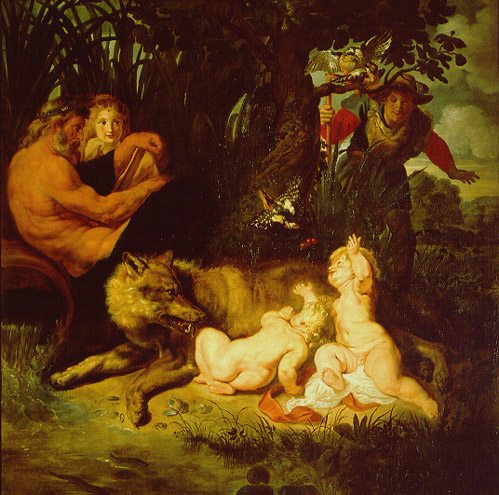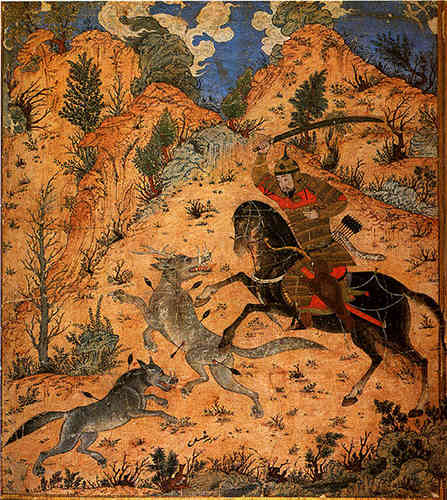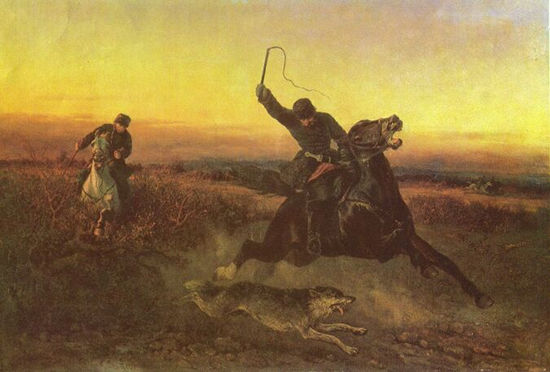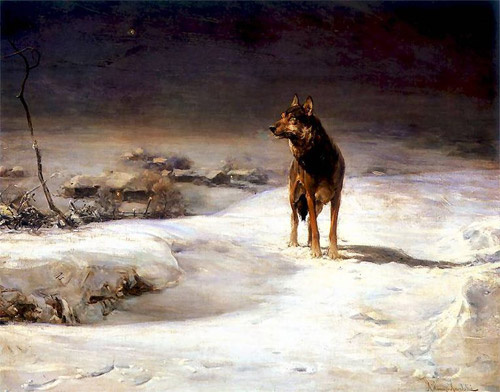 More Wolf
There is more to come in this particular collection so stay tuned for part two. Until then, if you like the wild ones be sure to check out foxes in art too.