Pekingese – Ancient Dog Breeds
By Paige
The Pekingese takes its name from the ancient city of Peking & they were almost considered royalty themselves. Meet another member of the ancient dog breeds of the world.
The History
This compact, stocky little breed comes from what is today called Beijing in China & they were sacred among the people as they were thought to drive away evil spirits. Because of this serious job they were only owned by royalty & those who didn't possess noble rank were expected to bow in their presence.
These little dogs were so highly thought of that theft of a Pekingese dog was punishable by death.
Global Popularity
Late in the 19th century the British invaded the Chinese Imperial Palace at which point the Chinese guards were ordered to kill the dogs lest they fall into the hands of the Brits. Five of the little guys survived and were given as a gift to Queen Victoria, & these five dogs are the foundation for the modern Pekingese breed. By 1909 they had made their way to the states and were recognized by the AKC.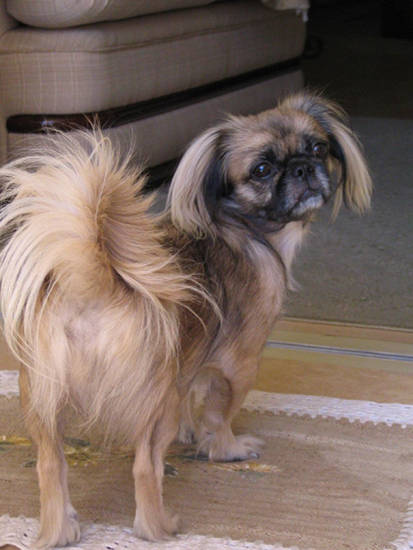 About the Breed
This is a small, well-balanced breed with a large head and a flat face. They are affectionate, brave & sensitive but as with many small dogs should never be afforded alpha status or they can become difficult. They also have a healthy appetite so special care should be taken to ensure they don't become overweight. Traditionally they were solely used as guardians & lap dogs by royalty.
Traditionally, when their master died, the Pekingese was sacrificed so they could continue their protection into the afterlife.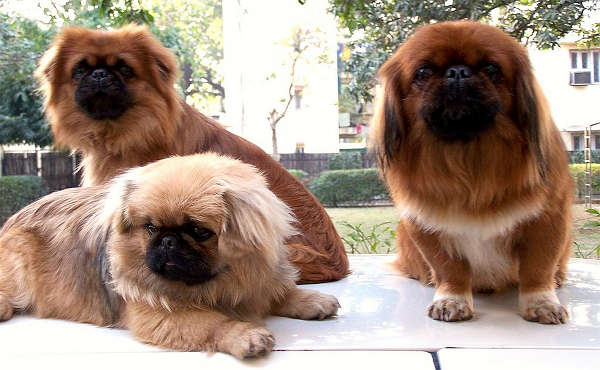 Interesting Fact
This whole post is filled with interesting facts about this cute little breed. However the one that really gets us is that the Chinese royalty would rather have seen all of the dogs dead than spread around the world as they are today. That must still irk them to this day…
Other Names
Peke | Peking Palasthund
Old Guys of the Dog World
We hope you enjoyed this quick look at one of the ancient dog breeds of the world. Stay tuned, because we'll be getting to know more of the in the coming weeks.
One Response to "Pekingese – Ancient Dog Breeds"