Dog Tail Types
By Paige
There are a variety of tail shapes and sizes in the canine world. Here is a brief description of the basics and examples of breeds with each tail shape.
*There are more tail shapes, (lots of them) and we think we have cataloged the main basics here. If that's not the case, we'd love feedback from anyone who knows their tail.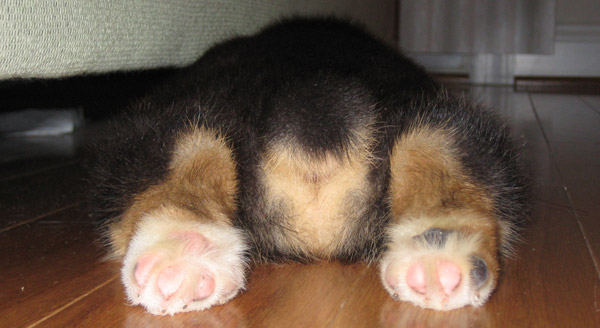 A naturally occurring short stump of a tail.

Example of breeds with bob tails: Australian Shepherd & Pembroke Welsh Corgi
Short and twisted like a corkscrew.
Example of breeds with corkscrew tails: Pug & Bulldog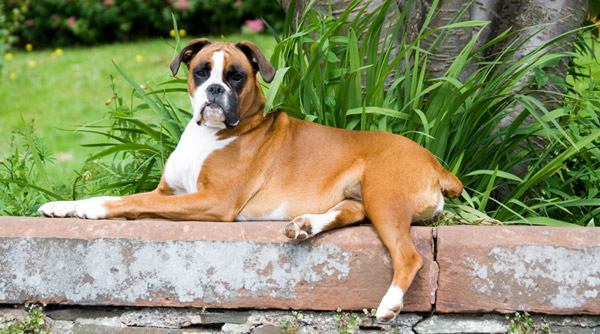 Shortened through surgery a few days after birth.
Example of breeds often found with docked tails: Doberman & Boxer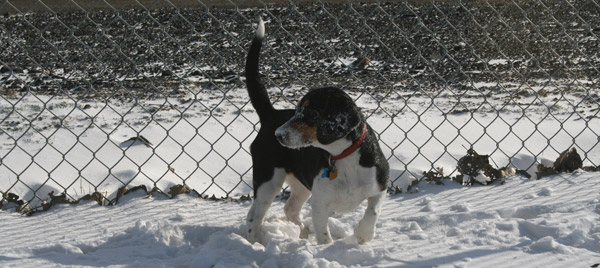 A long, straight tail carried erect.
Example of breeds with flagpole tails: Beagle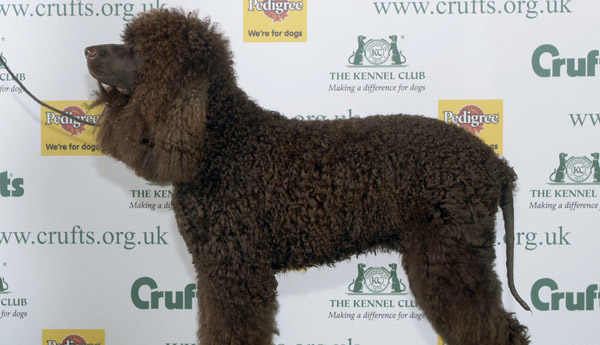 Tail has very little hair (if any) and resembles the tail of a rat.
Example of breeds with rat tails: Irish Water Spaniel & Afghan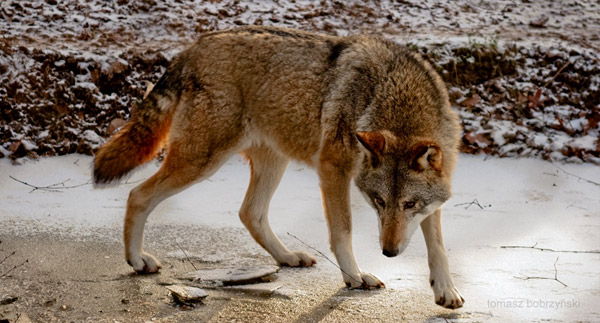 Distinguishes the wolves from domesticated dog, natural tails are held low to the body and are thick with fur.
Example of breeds with natural tails: Wolf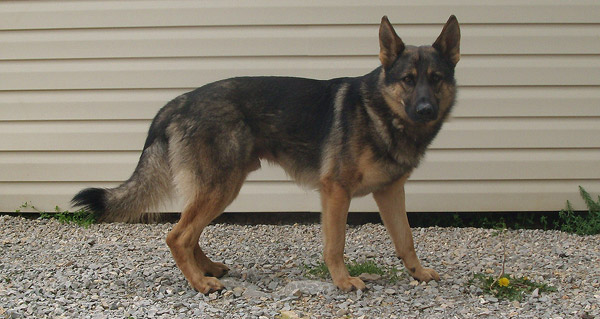 Carried in a slight semicircle, like a saber.
Example of breeds with saber tails: German Shepherd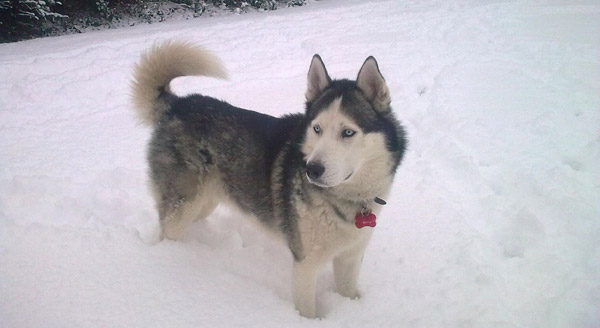 Carried in an upwards semicircle, like a sickle.
Example of breeds with sickle tails: Chihuahua & Siberian Husky
Learn More About Shape
Dogs ears come in a variety of shapes and sizes too, if you like the tails, why not check out ear shapes too?
22 Responses to "Dog Tail Types"