Basenji – Ancient Dog Breeds
By Paige
Physically the Basenji resembles paintings of dogs found on the walls of Egyptian tombs that date back 5000 years. Meet another member of the ancient dog breeds of the world.
The History
This northern African dog has traditionally been used by native people for a variety of duties, however their primary use was hunting. Evidence of their domestication dates back long before the pyramids were built and they are thought to be the direct ancestor of the northern African prehistoric dog.
This breed is unique in that they don't bark. They have vocal chords & can make noise, in fact they have quite a repertoire – but sound more like a coyote than a dog.
Global Popularity
The Basenji has been around a long time, but it wasn't until 1937 that the first one found their way into England. However their intense nature, fine coat and natural enthusiasm quickly earned them popularity & by 1944 they had been imported to the US and recognized by the AKC.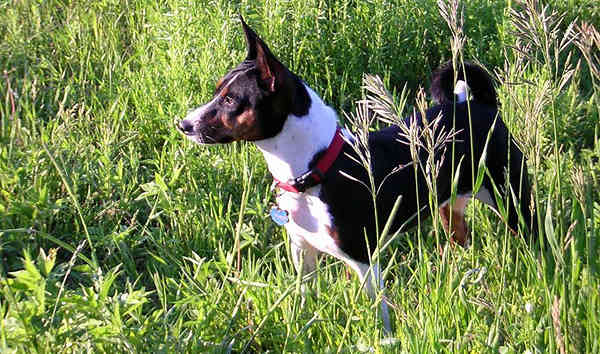 About the Breed
A small to medium athletic dog, the Basenji is smooth & muscular. They were built by Mother Nature herself as an almost fearless predator & scavenger. Because they are the natural ancestors of wild dogs they possess a reserved air that many domestic breeds don't. However they are friendly & can form close bonds with their "human pack".
They are endlessly energetic & need lots of exercise or will misbehave out of sheer boredom. Traditionally they were used as guides, hunting partners & watchdogs against dangerous predators. This fearless breed is still used by pygmy people of the African Congo to hunt lions.
The Basenji is one of the few naturally occurring dog breeds recognized by the American Kennel Club.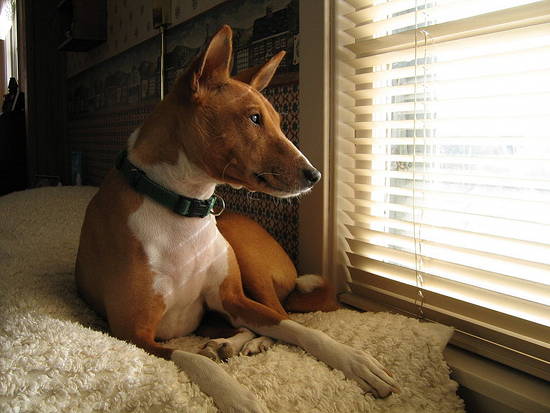 Interesting Fact
This is an incredibly clean breed. A desert dog, their coat is very fine with no undercoat and they rarely shed. On the flip side, they can't tolerate cold weather & need to live in a warm environment.
Other Names
Congo Dog | African Barkless Dog
Old Guys of the Dog World
We hope you enjoyed this quick look at one of the ancient dog breeds of the world. Stay tuned, because we'll be getting to know more of the in the coming weeks.
4 Responses to "Basenji – Ancient Dog Breeds"