Akita Inu – Ancient Dog Breeds
By Paige
Native to the island of Honshu in the region of Akita, Japan this breed has remained unchanged for centuries. Meet another member of the ancient dog breeds of the world.
The History
This breed is considered the national dog of Japan and is one of the 7 ancient breeds that is also a National Monument. Considered a symbol of luck, the Akita is used for a variety of purposes in Japan.
There are two types of Akita animals, the original Japanese breed and the newer American Akita which is a US variation of the original.
Global Popularity
Interestingly enough, the first Akita was brought to the US by Helen Keller in the early 20th century. Given to her as a gift by the Japanese government after a visit there. Later, after WWII many servicemen were impressed enough with the animals to bring them back to the US.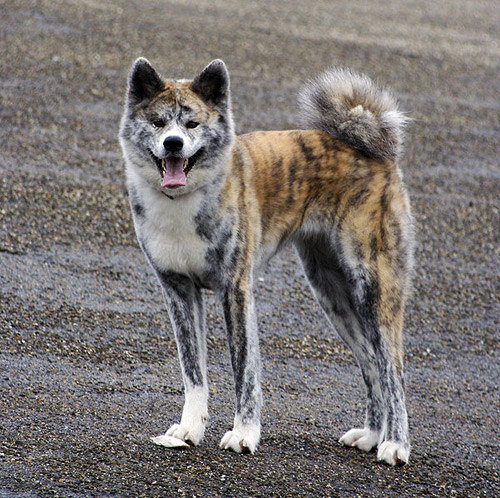 About the Breed
This is the largest of the Japanese Spitz-type breeds and they are powerfully built. They are intelligent and fearless which makes them great watch dogs. Traditionally they have been used for hunting bear, sled dogs, military animals, police dogs and retrievers.
The breed was actually called the Odate Dog until 1931 when it was nationally recognized and re-named to Akita Inu (inu means dog)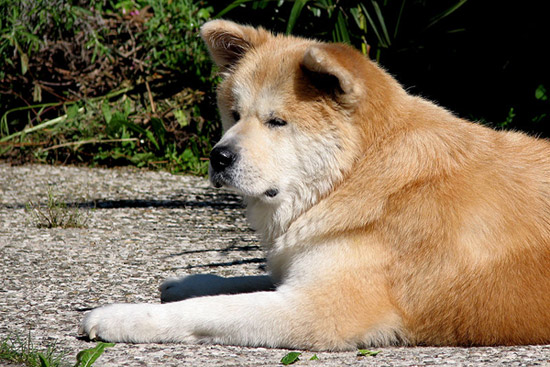 Interesting Fact
Japanese women would often leave their family in the Akita's care when they needed to leave the house.
Other Names
Japanese Akita | Great Japanese Dog | Akita-ken | Odate Dog
Old Guys of the Dog World
We hope you enjoyed this quick look at one of the ancient dog breeds of the world. Stay tuned, because we'll be getting to know more of the in the coming weeks.
One Response to "Akita Inu – Ancient Dog Breeds"