Poodles Wronged
By Paige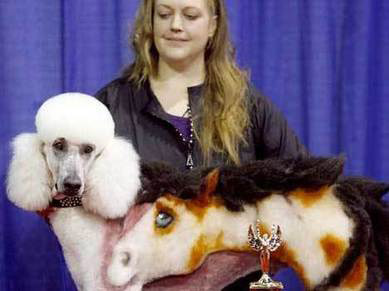 Animal lovers in general we are very opposed to this type of adornment. Seriously, these dogs are beautiful just the way they are. Dying them to satisfy our own egos is just wrong.
Chemicals Are Painful
Dye is caustic by nature, if it stains it has to be strong. Coloring can burn an animals skin, burn their eyes and puts them through an uncomfortable and unnatural process.
Not to mention a dogs sense of smell is incredibly powerful – think about how dye hurts your nose, then magnify that 100s of times to consider how it affects their fragile nasal membranes.
Even the Safe Stuff is Wrong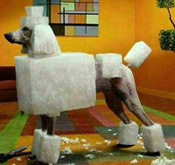 I know that most professionals use food coloring or beet juice to dye their animals. While this may seem like a responsible way to do it, dogs skin is sensitive and they can have an allergic reaction to anything.
Plus, not all professionals follow the rules, which means that putting your animal in the hands of a groomer could mean indirect abuse.
Dye Your Own Hair & Leave Your Dog Alone
Health issues aside, animals have feelings too. Holding them down to force your will and aesthetic demands upon them is sort of barbaric and intensely disrespectful.
Dyed fur is of absolutely NO benefit to a dog. If you need a change, dye your own hair.
Prime Examples
I target poodles here, simply because they are the most often dyed of the canine family – but many different breeds are affected by this practice.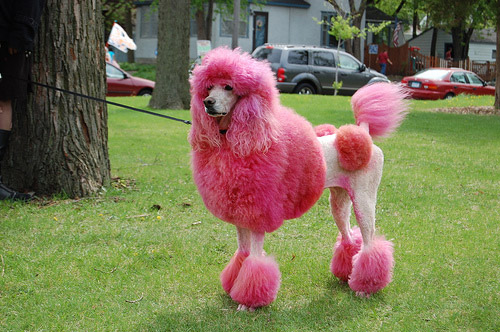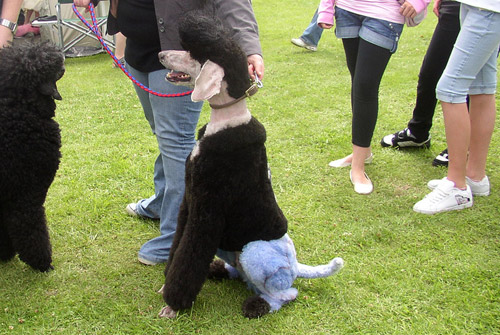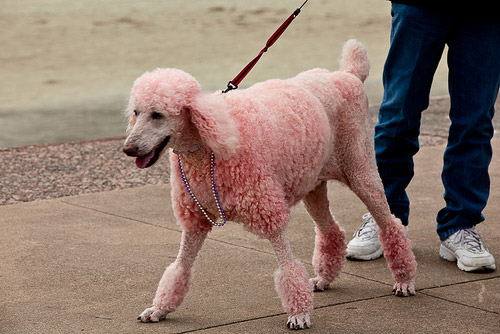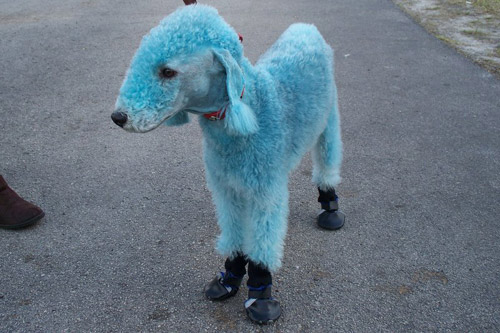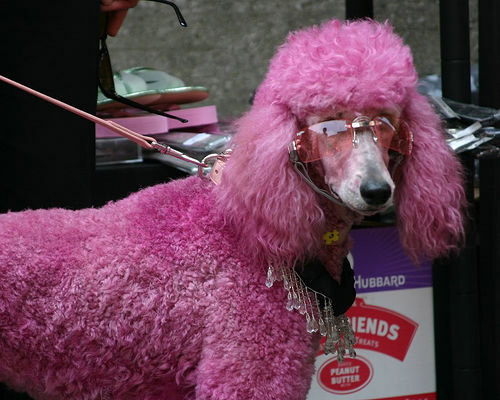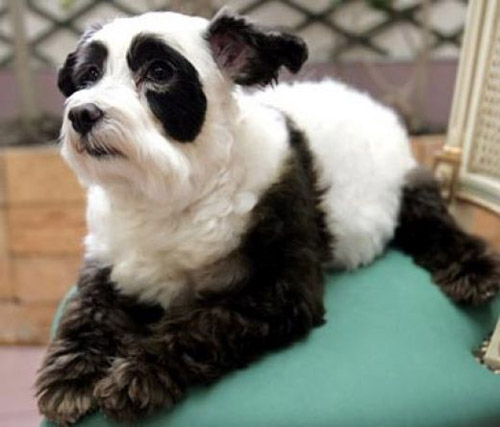 Poor poodles, as if their freaky haircuts weren't punishment enough.
Top image from privatjokr
51 Responses to "Poodles Wronged"