Homeless Dogs
By Paige
We've all seen (and passed judgement on) the homeless guy on the street with his dog. Many think it is terrible that a man or woman without a home should allow an animal to suffer with them.
Who Are We To Talk?
Considering the amount of animals at overfilled animal shelters and the number of cases of animal neglect and starvation we see every day, these dogs have it pretty good.
We've never seen a homeless person with an animal that was in particularly bad shape. In fact we imagine dogs represent the best friends some of these folks have ever had.
It's not hard to imagine that the people and the animals that society doesn't want anymore should find solace in each other. We are doubting that any of these people want to be on the streets, before passing judgement be sure to consider what it's like to walk a mile in their shoes.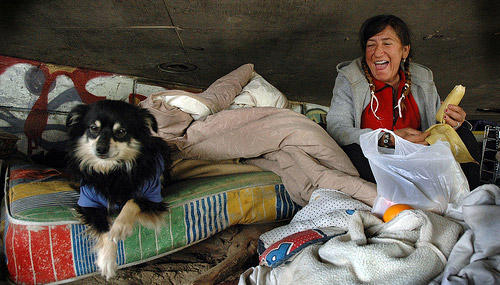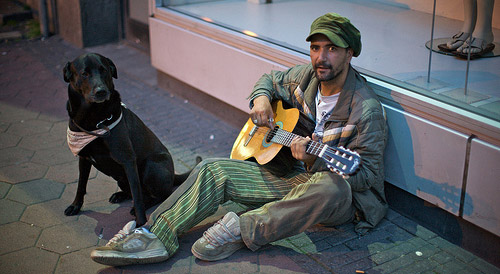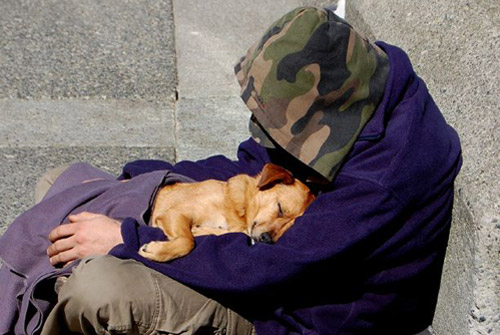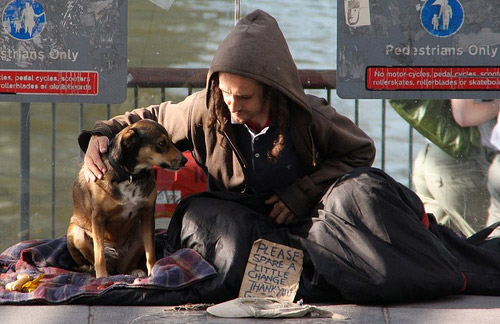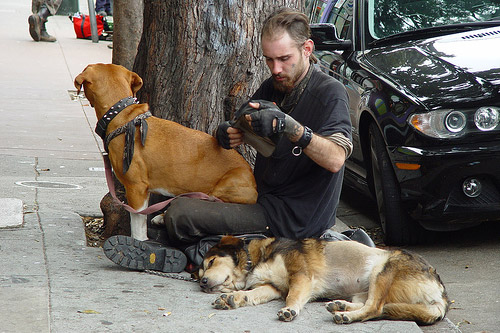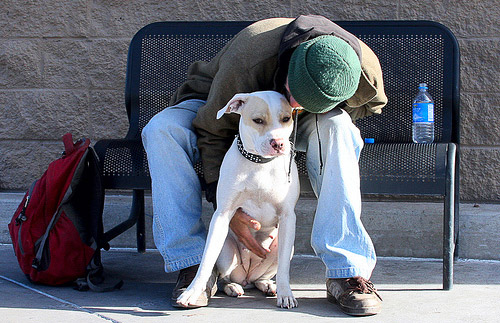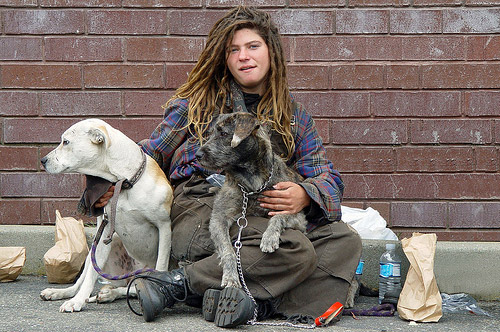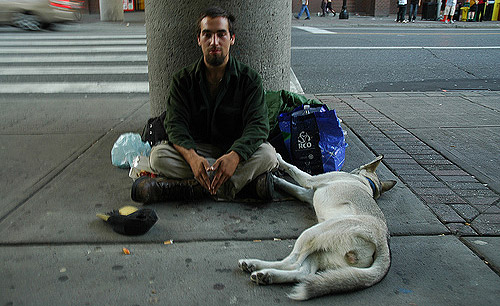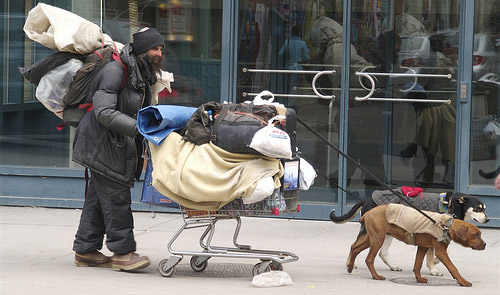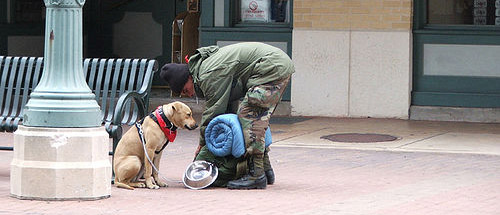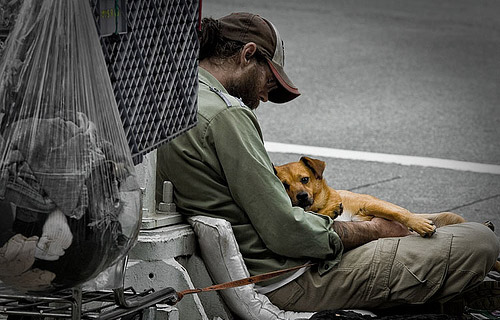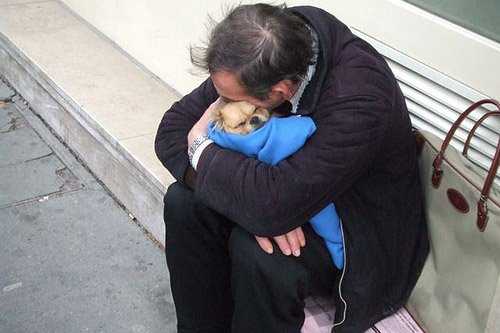 What's Your Take?
This is bound to be a controversial topic, what do you think?
67 Responses to "Homeless Dogs"