Dog Kisses – Yuck
By Paige
We've all seen them (and been grossed out), the men and women of the world who allow their dogs to lick them about the mouth and nose.
Some people even let their dogs kiss their children. Ok, we've all heard that a dog's mouth is cleaner than our own, but still.
Really, we just have one thing to say – get that dog away from your mouth! Oh, and ew.
There is Such A Thing As Too Friendly
We are dog lovers to the bone, but that doesn't mean we want to make out with our mutt and we don't really want to watch anyone else do it either. But kind of like a car wreck, we can't seem to look away.

Too Close For Comfort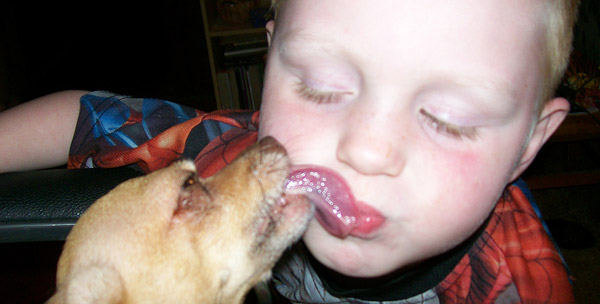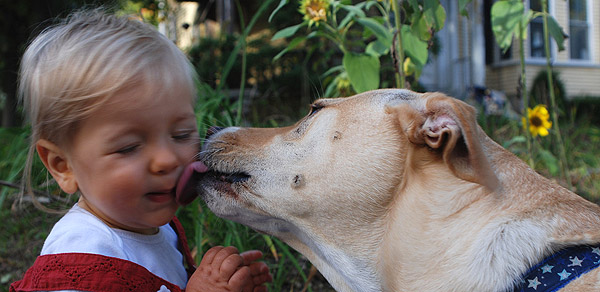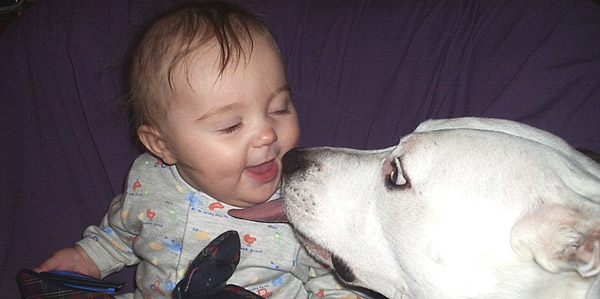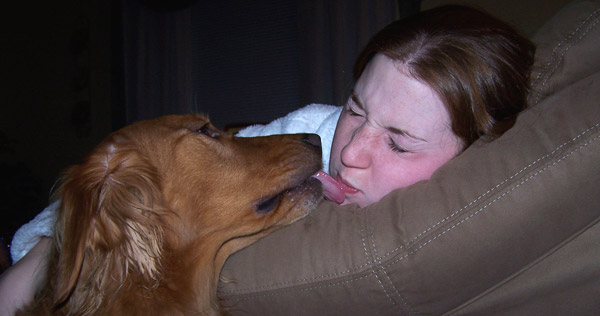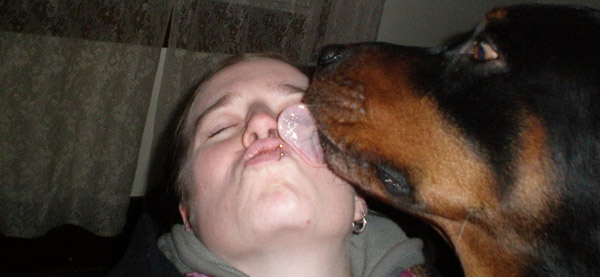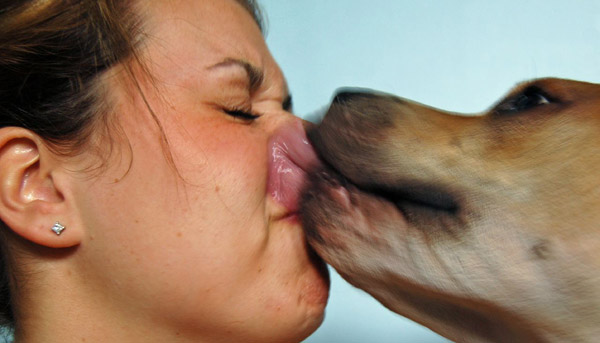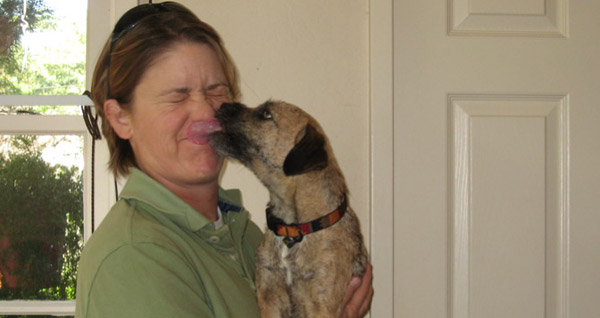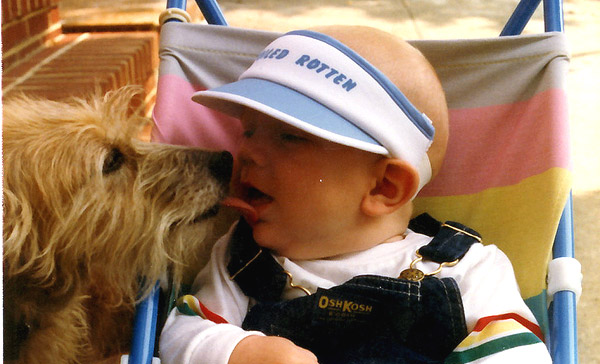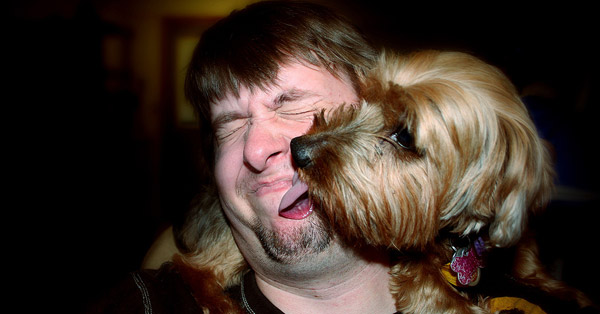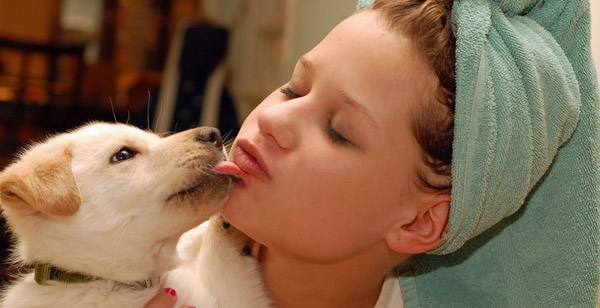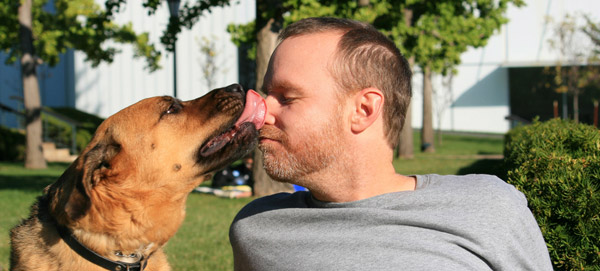 Or You Could Turn The Tables Like This Kid…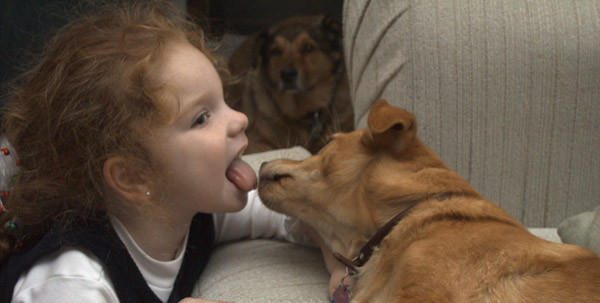 Ok, ok, maybe not all of these dog kisses were asked for or even welcomed, but some of them are kind of cute and they are good for a few giggles.
3 Responses to "Dog Kisses – Yuck"