At At Afternoon
By Paige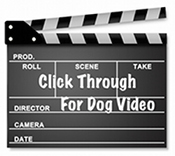 There are no shortage of dog videos on the web so we are careful about how many of them we post. Let's face it, all puppies are equally adorable, dogs can't actually speak our language and you can only watch that bulldog skateboard so many times before the novelty wears off.
Something Entirely Different
Being that we are big Star Wars fans (the original trilogy anyway) and big dog fans it's no surprise that this clever video caught our eye…then our heart. Who didn't dream of a miniature At At to play with as a child?


AT-AT day afternoon from Patrick Boivin on Vimeo.
Keeping With It
We like the idea of bringing a new type of dog video to the web, something different. Not to mention the idea of Star Wars and dogs colliding in a way other than Chewbacca.
One Response to "At At Afternoon"