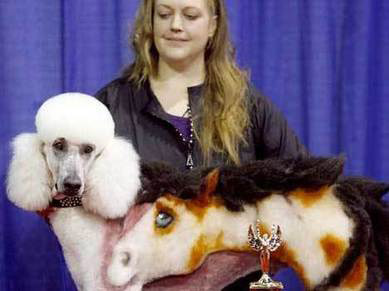 Animal lovers in general we are very opposed to this type of adornment. Seriously, these dogs are beautiful just the way they are. Dying them to satisfy our own egos is just wrong.
Chemicals Are Painful
Dye is caustic by nature, if it stains it has to be strong. Coloring can burn an animals skin, burn their eyes and puts them through an uncomfortable and unnatural process.